The Stylish Appeal of Wood-Look Tile in Turlock, CA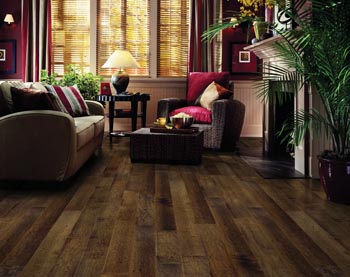 Two of the most coveted options in flooring include hardwood plank and tile — either ceramic or porcelain. These selections offer elegance and style. With that in mind, we have a flooring surface that blends the rich character of wood with the practical appeal of tile. Come into Tri County Flooring America to see samples of our wood-look tile in Turlock, CA.
We invite you into our flooring showroom to speak with our sales and design professionals. These are experts who have training and experience with all of our flooring products. They're here to share with you all the benefits of wood-plank porcelain and ceramic tile. Feel free to ask lots of questions. They have all of the answers, whether it's product or design-related.
Offering Unique Beauty
Decorating with our ceramic or porcelain wood tile gives you all the splendor of using hardwood plank. This is because our brand-name wood-grain tile offers you the realistic character of hardwood. We make it easy for you by offering a bountiful selection of species appearances, color, and textures. Let us help you choose wood-look tile with the glory of natural hardwood.
One of the most appealing characteristics of our wood-look tile is its unique beauty. Since it's a tile product, grout is used to keep the tiles from knocking together and chipping the edges. Thus, you have the look of hardwood with those distinctive lines of grout for a unique appearance.
Meeting Your Lifestyle Demands
Wood-grain tile has one very distinct advantage over hardwood plank: Tile doesn't react to water the way that wood does by contracting and expanding. Thus, you can floor any room in your home with our porcelain wood tile. Go ahead and use tile in rooms with high moisture content, such as the bathroom, kitchen, or basement. Tile can take it.
Plus, this flooring surface is tough, resisting heat and cold. In fact, tile is ideal for areas such as ours that feel the heat as this floor covering remains cool and comfortable no matter how hot it gets outside.
We recommend wood-look tile to you because it's convenient to clean and maintain. Sweep to remove dust and dirt, then use a tile and grout-cleaning product to mop. Be sure to remove all the moisture with a dry mop. This restores the beautiful wood appearance of your porcelain or ceramic wood tile.
With the big decision made, our sales and design professionals are happy to schedule installation by qualified professionals for you. Let us send a team of installation experts to lay that tile, so it looks its best and lasts for a long time. This is just one more way we show our customers we care.

Contact us today to see and touch our wood-grain tile for yourself. We proudly serve customers from Turlock, Ceres, Hughson, Modesto, and Newman, California.